Let's talk about COVID-19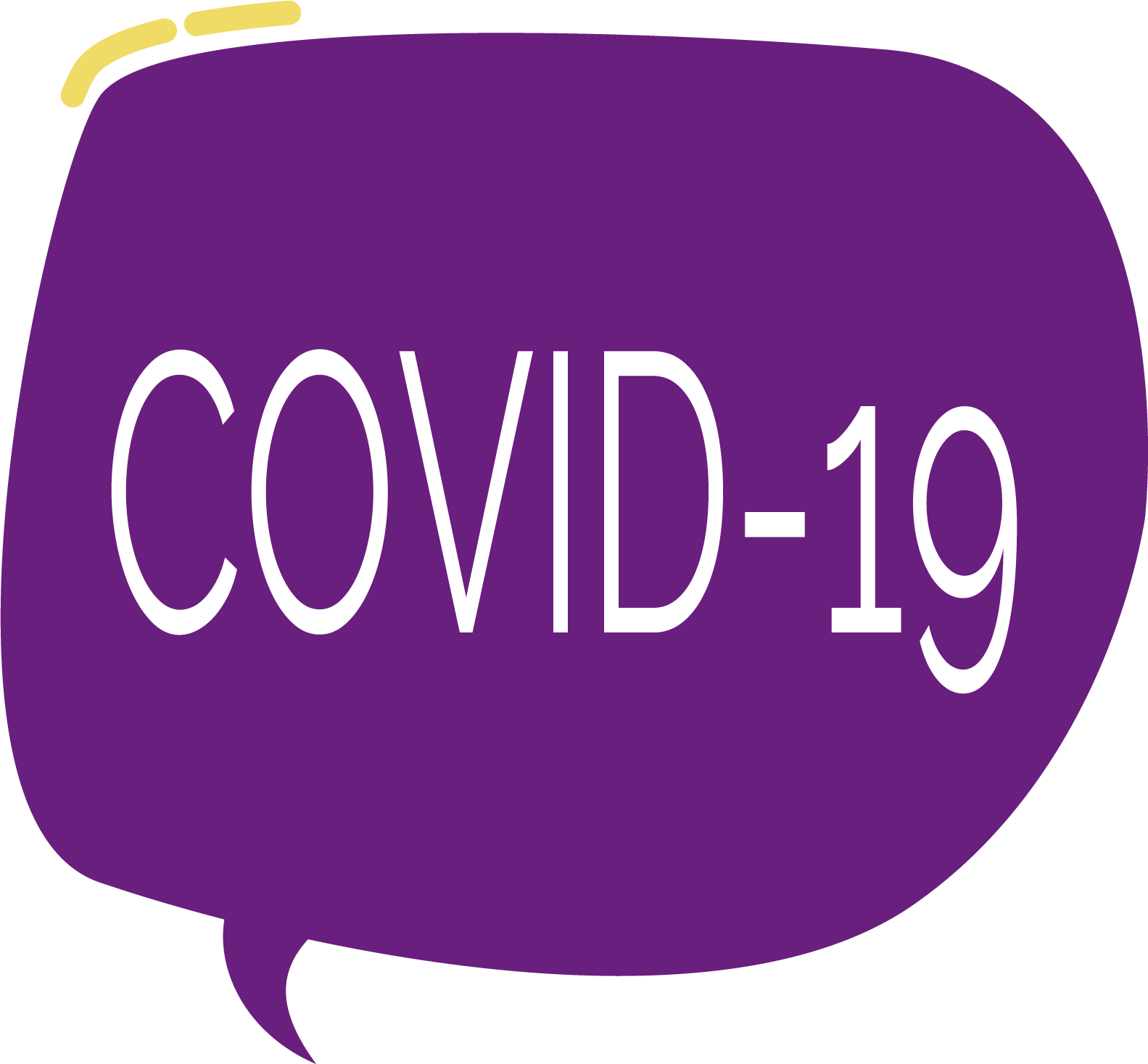 On March 11, 2020 the World Health Organization officially declared the coronavirus a global pandemic. We are witnessing a historical event in which our lives will be forever changed

What parents need to know
There is a great deal of information circulating on COVID-19. Make sure you are reading factual news and information from trusted sources such as the CDC and the World Health Organization.
Steps you can take to reduce your risk of exposure
•      Stay home when possible
•      Wash your hands for at least 20 seconds
•      Take everyday precautions to keep space between yourself and others (stay 6 feet away, which is about two arm lengths)
•      Keep away from people who are sick
•      Stock up on supplies
•      Clean and disinfect frequently touched surfaces
•      Wear a mask and gloves when going out
•      Avoid all travel –domestic and international
•      Obey the laws that are currently in place for your State
•      Call your healthcare professional if you have concerns about COVID-19 and your underlying condition or if you are sick.
There is no doubt that this pandemic has changed the lifestyle of everyone. Schools and business are closed resulting in adults and children being together all day every day. Students are remote learning and parents are telecommuting all from their homes. The constant flow of information regarding the pandemic, in addition to individuals not having alone time, can increase anxiety levels. However, having good communication between family members during these uncertain times can help ease anxiety.
Starting the conversation
Talking with your child about the pandemic may seem overwhelming and scary, but it is important to have open honest conversations with your children. They have noticed the sudden changes with schools and businesses being shut down, their favorite activities are canceled and everyone is home. It is normal for kids to have lots of questions and you need to set the scene for open dialog during these uncertain times.
Ask, "Do you understand why we're all home together?
Be sure to keep the conversation at the child's developmental level. Leaving out 

medical terms or alluding to any issues that might scare the child. (For example 

do not mention the number of people getting sick)
If your child keeps asking to go to their friend's house
Be sure to remain calm. Responding out of fear or impatience might trigger fear in the child.

Remind your child that their friend can't come over to your house either. Assure them that their friend misses them, too. Offer to let them call their friend on the phone or connect online with them.

Pull out family games or photo albums and bring everyone together. Redirection from frustration to action is a great technique.
When your child starts worrying about getting sick
Reevaluate how much time your family is watching TV. Is your child aware of too much information?

Remind your child of how clean you are keeping the house and how often all of 

you are washing your hands.

Review the safety measures that your family are taking to keep everyone safe.
What to say when someone in the family or close friend gets sick with the virus
Tell the truth! Remember to give only age appropriate information.

Only discuss it with children who can understand what you are talking about.

For school-age children, keep it simple. Medical information is not necessary. "Grandma isn't feeling very good right now, so we can't visit. Let's make her a get well card."

For older youth, involve them in the family. "Uncle Bob tested positive. I'm going to call Aunt Marge, want to say Hello?"
What to say when your child talks about the disappointment or anger of events being canceled
Acknowledge the disappointment, and allow your child to have their natural
emotional experience.


Use words that join them in their feelings (e.g. I'm so sorry this is happening, I'm disappointed too that we won't get to hear you sing in chorus")

Don't jump to feeling better too quickly, let them talk about their feelings

Ask your child to identify some benefits to staying home, and talk about balance (while there are disappointments, they can look forward to…)

Remind your child that this is temporary and we are looking forward to going back to our routines.
This is a scary time for families. Let emotions be expressed and accept where the family members are emotionally. When possible take individual walks or be outside to gain some "personal space".

HOW TO KEEP CHILDREN ENGAGED
For Younger Children
Make a painter's tape maze on the carpet, to use with toy cars and trucks

 Fill plastic bins with seasonal/themed sensory items to explore

Download templates for nature scavenger hunt (or make your own) and get outside

Make homemade crafting dough or slime

"Draw" pictures on the walls with flashlights and see if others can guess what they are

Using a white board or pad of paper, let your child teach you; this is a great way for them to practice their own skills and retain knowledge

Plant seed in cups and set in a sunny spot to get an early start on the summer vegetable garden

Practice writing skills by becoming pen pals with friends

Check out Storyline Online's YouTube channel which features celebrities reading books
For Older Children
Bake cookies and other treats

Assign older kids the task of cooking dinner one night each week

Take this opportunity to check in with other kids on how they're doing in general, making sure to listen carefully. Being stuck at home can be especially difficult for teenagers

Create a journal during this period at home for a keepsake that will prove to be special later

Use YouTube to learn skills like: origami, music lessons, dance tutorials, and much more
For All Ages
Build puzzles together

Color in coloring books or download coloring sheets

Use Face Time and other apps to virtually connect with friends for socializing or studying

Build a fort and use it for play or as a reading nook

Play board games

Mail hand-drawn pictures and letters to residents of local nursing homes
ONLINE WEBSITES TO HELP WITH AT HOME LEARNING & FUN

HOW CAN I HELP MY CHILD TO CONTINUE LEARNING
Stay in touch with your child's school

Many schools are offering lessons online (virtual learning). Review the 

assignments from the school, and help your child establish a reasonable 

pace for completing the work. You may need to assist your child with 

turning on devices, reading instructions and typing answers

Communicate challenges to your school. If you face technology or 

connectivity issues, or if your child is having a hard time completing 

assignments, let the school know

Create a schedule and routine for learning at home, but remain flexible

Have consistent bedtimes and get up at the same time Monday – Friday

Structure the day for learning, free time, healthy meals, snacks, and 

physical activity

Allow flexibility in the schedule – it's OK to adapt based on your day

Consider the needs and adjustment required for your child's age group
The transition to being at home will be different for preschoolers, K-5, middle school and high school students. Talk to your child about expectations and how they are adjusting to being at home versus at school

Consider ways your child can stay connected with their friends virtually

Look for ways to make learning fun

Have hands-on activities, like puzzles, games, drawing and crafts

Independent play can also be used in place of structured learning. Encourage children to build a fort from sheets or practice counting by stacking blocks

Practice handwriting by writing letters to family and friends

Start a journal so they may document this time and be able to look back

Use audio-books